Learn The Biz
The Professional Skills for Actors Workshop™ gives the participant the expertise to turn the time, attention and money they've spent to train and develop artistic skills into a career as a Professional Actor. It takes the participant step-by-step through a series of business, administrative and life skills that can make the difference between an "aspiring" and a "working" actor.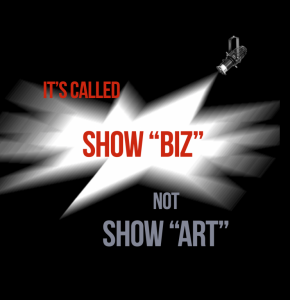 One of the most difficult aspects of life as an Actor…
is finding that elusive balance between the demands of the industry and the desires of the-artist-within. Many actors spend years training to become artists and then are thrown into the Biz with grand expectations and little to no preparation. The professional and life skills necessary to sustain a career as an actor, or in the entertainment industry in general, are not taught in any significant, unified or large scale way. A number of University and Conservatories with full time and graduate acting programs do not offer a course like this as a part of their curriculum and in these fiscally lean days, adding new classes – however badly needed is difficult if not impossible. I created The Professional Skills for Actors Workshop™ to provide a cost efficient way to pack a lifetime's worth of experience and understanding into a week or less.